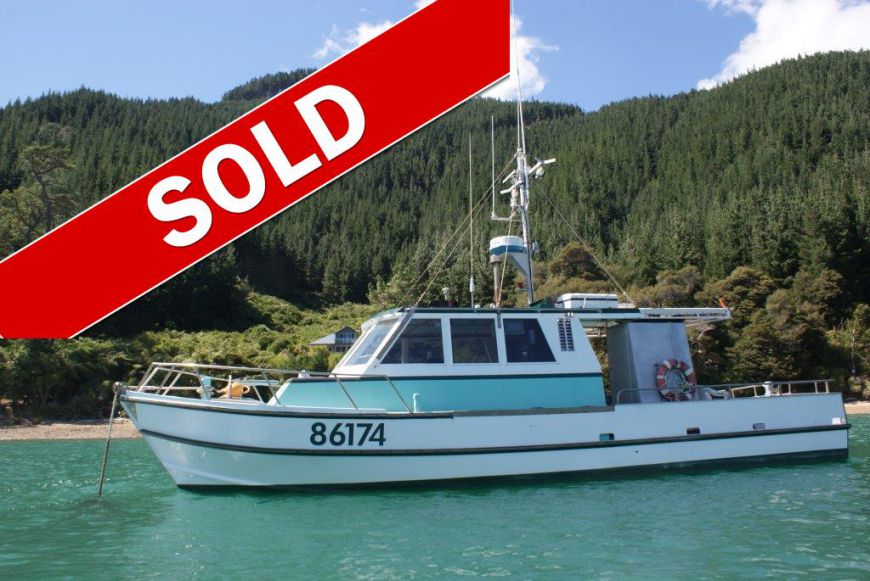 5 Steps To Listing Your Boat For Sale
THE NZ BOAT SALES ADVANTAGE
We are often asked by our new customers "Why should I list my boat with NZ Boat Sales?"
When dealing with an NZ Boat Sales broker you will quickly notice that they love their work! Because of this they are prepared to go the extra mile to make sure their clients get the best service possible. Our team of dedicated brokers ensure that all our customers are well cared for from day one – offering service that we think is far superior to our competitors. How so?
Our brokers prefer to work harder with a smaller client base. Unlike other brokerage firms, NZ Boat Sales has adopted a more "boutique" approach. This is a big advantage for our customers – allowing our brokers to spend more time working with each individual customer to achieve a mutually successful and often speedier result. "Big Enough To Matter, Small Enough To Care" is our motto.
Our brokers are all experienced, active boaties themselves. Their maritime knowledge, gained from many years of personal experience of owning and maintaining, as well as buying and selling their own boats, is a huge bonus for their clients. Many of our brokers have added specialist skills ie: commercial skippers qualifications, offshore yachting experience, marine engineering qualifications, to name a few.
Our brokers don't waste their time sitting in expensive offices drinking cups of tea! Our brokers are mostly found around the various marina's talking to boat owners and building relationships with potential customers.
The NZ Boat Sales marketing strategy gets results. Consider the following –
STEP 1: Setting the current market value of your boat and pre-sale presentation:
This is the most important thing to get right – first up. Some of our competitors get this wrong. If over valued –potential buyers will be put off and look at other options first. If under valued – the seller (and the broker too!) lose out financially. Our experienced NZ Boat Sales brokers will ensure the value of your boat is set correctly to achieve the right result.
NZ Boat Sales brokers will inspect your boat (free of charge) and advise you of any work or improvements that should be done prior to listing the boat for sale. This could include jobs such as cleaning and minor touch up work. Presentation is an important element.
STEP 2: Working with you, the seller, to provide buyers with all the detailed information they will require for your boat:
Our brokers will ensure that all relevant information ie: boat specifications and inventory is documented so that buyers and sellers know what is being offered for sale.With full details of boats for sale on the internet, many buyers are educated and require a lot of detail before they spend time viewing boats they may be interested in purchasing. Getting this right is very important.
STEP 3: Advertising your boat:
NZ Boat Sales internet coverage is extensive. We operate our own successful website, nzboatsales.com, offering top quality images of each vessel for sale, along with the ability to download full specifications. We also list all our boats for sale on Marinehub and Yachthub Australia. Individual brokers list selected boats on Trademe and Yachtworld (global). Multihull listings are also advertised through our Australian partners Multihull Central. We do not charge extra fees for internet advertising – all this is provided by NZ Boat Sales at our cost.
NZ Boat Sales advertises in Boating NZ and Marinehub magazines at no extra cost.
NZ Boat Sales are South Island agents for Gulf Group Marine Brokers.
NZ Boat Sales listings are featured in the Gulf Group magazine distributed nationwide.
NZ Boat Sales network: Over the years, our brokers have established good relationships with other brokers throughout NZ and abroad. If there are buyers out there waiting for their dream boat, chances are we can put your boat in front of them in a short time frame.
Sales Berths: NZ Boat Sales provide sales berths in both Picton and Nelson marinas.
Displays: NZ Boat Sales provide signage, flags and photography services.
STEP 4: The Negotiation, Sea Trial and Inspection process:
NZ Boat Sales are members of NZ Marine Industries Association and use a well proven, comprehensive sale and purchase agreement process. Customers can be reassured that the necessary legal requirements and protections are provided for in the sale and purchase document.
NZ Boat Sales brokers will ensure that they are on hand to organise and assist with any sea trials. This can often be a daunting time for both buyers and sellers. Our brokers will make sure the process is less stressful for all concerned.
NZ Boat Sales brokers can recommend skilled professionals to undertake any hull, engine or specialist equipment inspections that buyers may require as part of the sale and purchase process. Our brokers will also ensure t the inspection phase runs smoothly.
STEP 5: After Sales Service. Our involvement doesn't stop when a sale is complete!
NZ Boat Sales brokers will assist buyers with any advice or help needed. This may include help with boat handling, berthing lessons, safety tips, or putting buyers in touch with relevant service providers. In short, our brokers will always be available to help buyers enjoy their boating experience!
LISTING YOUR BOAT
Talk with our brokers today and discuss the many advantages of selling with NZ Boat Sales.
Read our Frequently Asked Questions
Don't believe us! Here what our clients say about us
You won't be disappointed!