About HH Catamarans
HH Catamarans build state of the art, carbon fibre, high performance yachts for a discerning clientele who seek an exceptional ownership experience. HH Catamarans was formed in early 2012 and set about developing a new brand, something extraordinary. In the years since "HH" has come to represent a commitment to the quality and success of every boat built.
HH Catamarans are designed to exacting specifications and built to reflect each owner's unique needs, using the most advanced methods in the industry. We deliver luxury yachts that are elegant performance machines, and offer them at unmatched value.
NZ Boat Sales in partnership with Multihull Central, Australia are proud to be associated with HH Catamarans and are delighted to be bringing the HH Catamarans range of yachts to Australasia. Check out the model range below.
YOU ONLY LIVE ONCE. NEVER COMPROMISE.
Award Winning
HH Catamarans design and build award winning, state-of-the-art, carbon catamarans for a discerning clientele who seek an exceptional ownership experience.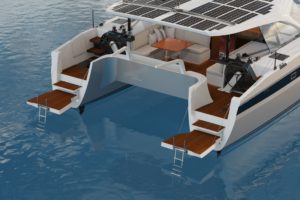 Performance and Luxury
Designed to withstand the rigors of sailing around the world multiple times in speed and style.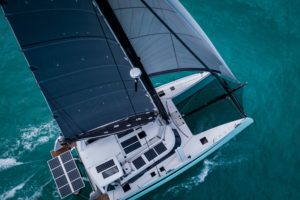 Design Excellence
Designed in partnership with Morrelli & Melvin in California, and built at a state of the art production yard in China, HH Catamarans can deliver a boat of far superior quality and value than anyone else.
Carbon Construction
HH are experts in carbon fibre construction. They build boats that will retain their rigidity, safety, longevity. They offer a hull warranty of five years, we expect their  boats to be sailing the world's oceans for 50+ years.
Our HH Catamarans
Contact Details
Contact Steve Thomas:
NZ Boat Sales Nelson Office
56 Vickerman St, Port Nelson, NZ
FREE Phone: 0508 4 BOATS (0508 42 62 87)
Phone: +64 3 546 6976
Steve's Mobile: 0274 459 197
Or fill out the enquiry form below: